Golf coaching is all about you and what you want to get out of your game. We pride ourselves on being good listeners and aim to provide the best possible professional advice, whilst ensuring each lesson is tailored and enjoyable for the golfer.
Why Coaching?
Coaching is available 7 days a week and is tailored to the individual's needs using both the extensive outdoor practice facilities at Prestatyn Golf Club along with technology for video capture with swing and golf ball analysis.
We coach all standards of golfer from beginner to established players and professionals with a proven track record of improvement and enjoyment of the game.
Our approach to coaching is to do what's needed for our clients to improve, this may involve technical elements to the golf swing as well as physical fitness, flexibility, course management, equipment alterations and mental improvements.
Individual and Group coaching is available throughout the year.
Bookings and Enquiries
Telephone: 01745 854320 l Email: andrewcarrpga@aol.com
Lessons will cover:
Golf Fundamentals
Swing Basics
Short Game
Long Game
Course Management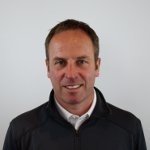 Andrew Carr - Head Professional
My goal is to help you play better golf. I will help you to stay motivated and focussed on your game, working hard with you to achieve the results you deserve. I aim to to take your enjoyment of golf to new levels, through a variety of techniques and cutting edge technology to cut shots off your scores and increase your enjoyment of the game.
---
Jake Hellon
---